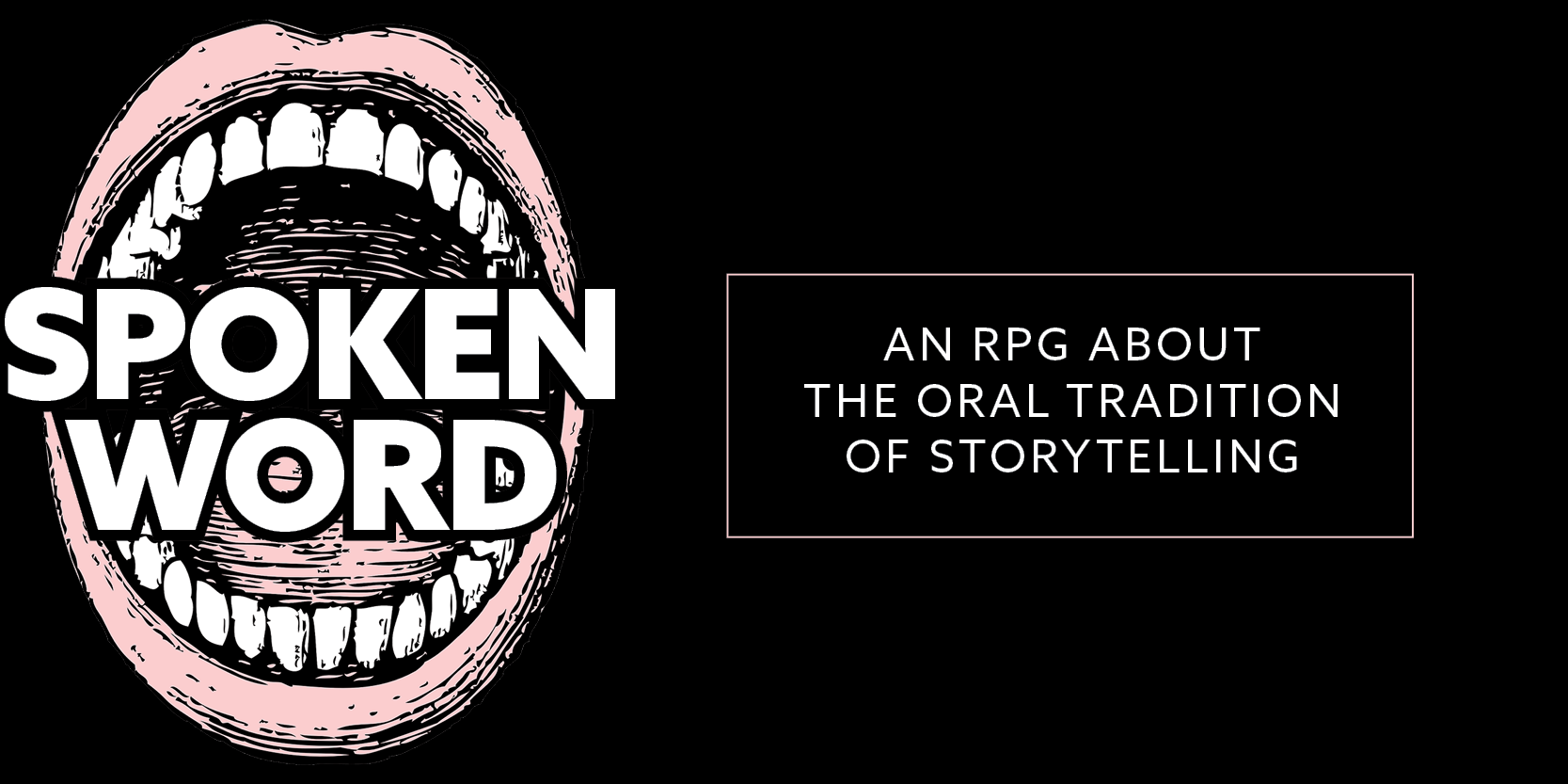 Spoken Word
Note: Feedback is always welcome and encouraged.
The sun falls low on the horizon and the community begin to gather around the fire. They come for fellowship and entertainment. They come to hear fantastical tales of heroes, gods and ancestors. These stories were handed down through the generations from teller to teller. Their value is in their ability to capture the wonder and imagination of a people looking for a brief escape.

Stories are magical. They're living things that grow and evolve with each teller. Perhaps details are intentionally altered to heighten the drama. Maybe they're remembered incorrectly or simply forgotten. The tale you hear from your grandfather may be vastly different from the one he heard from his, but both would swear theirs is true to the original.
For all of human history there have been storytellers. They would travel the world spinning yarns in exchange for food, shelter and coin. Their payment would depend entirely on their ability to be engaging and entertaining as they wove their tale.
In pre-literate times, however, they had to memorize their library. All the heroes and villains and gods and demons of these stories existed only in the mind of the speaker and not on any clay tablet or roll of papyrus. They did their best, but sometimes accounts would shift after many iterations and remembrances. These ancient bards created mental tools to aid them -- repetition of phrases to allow them time to think of what happens next, or hand mnemonics to correlate information with locations on their hand, for example.
Often enough the details don't matter to the core of the story and the message is unaffected. Sometimes, though, the devil is in those details.
"Spoken Word" is a game about storytelling and the failings of human memory.
The rules and instructions for the game can be found on the accompanying mp3 file. You can listen to it, but only once. No notes allowed. It's designed to be simply enough to recall, but complicated enough to require effort. And you can mess up a little without affecting fun. Do your best to remember. Then, you have to explain the rules to everyone else. Based on this explanation everyone should be able to do the following:
1. Create a character.
2. Understand the turn order.
3. Help narrate an adventure.
No writing or post-literate notes (i.e. numbers) allowed.
Once your session is done you can codify the rules as you've been playing them and compare them to the rules on the original recording.
Or.
Never listen to the original recording again, don't codify your rules and pick back up the next session playing the rules as you remember them from last session. Get your players to start other groups by explaining YOUR rules either how they remember them OR how they remember them along with some intentional changes.
This work is based on the Push SRD, developed, authored, and edited by Cezar Capacle (https://capacle.itch.io/), and licensed for our use under the Creative Commons Attribution 4.0 International license (https://creativecommons.org/licenses/by/4.0/).
Audio file: Firesong Kevin MacLeod (incompetech.com) Licensed under Creative Commons: By Attribution 3.0 License http://creativecommons.org/licenses/by/3.0/
Purchase
In order to download this game you must purchase it at or above the minimum price of $2.99 USD. You will get access to the following files:
Spoken_Word_Instructions_Alpha_Release.mp3
4 MB
Spoken_Word_Alpha_Release_Booklet.pdf
415 kB
Exclusive content
Support this game at or above a special price point to receive something exclusive.
Community Copy
Snag a community copy if you're low on funds and want to give it a try. You can always buy a copy later if you like it and want to help us afford additional development on the game. Every month we'll add an additional community copy for every purchased copy of the game.